Invite a friend to TransferLab,

earn up to £20
Tell your friends about TransferLab and you can earn up to £20 for each friend that joins!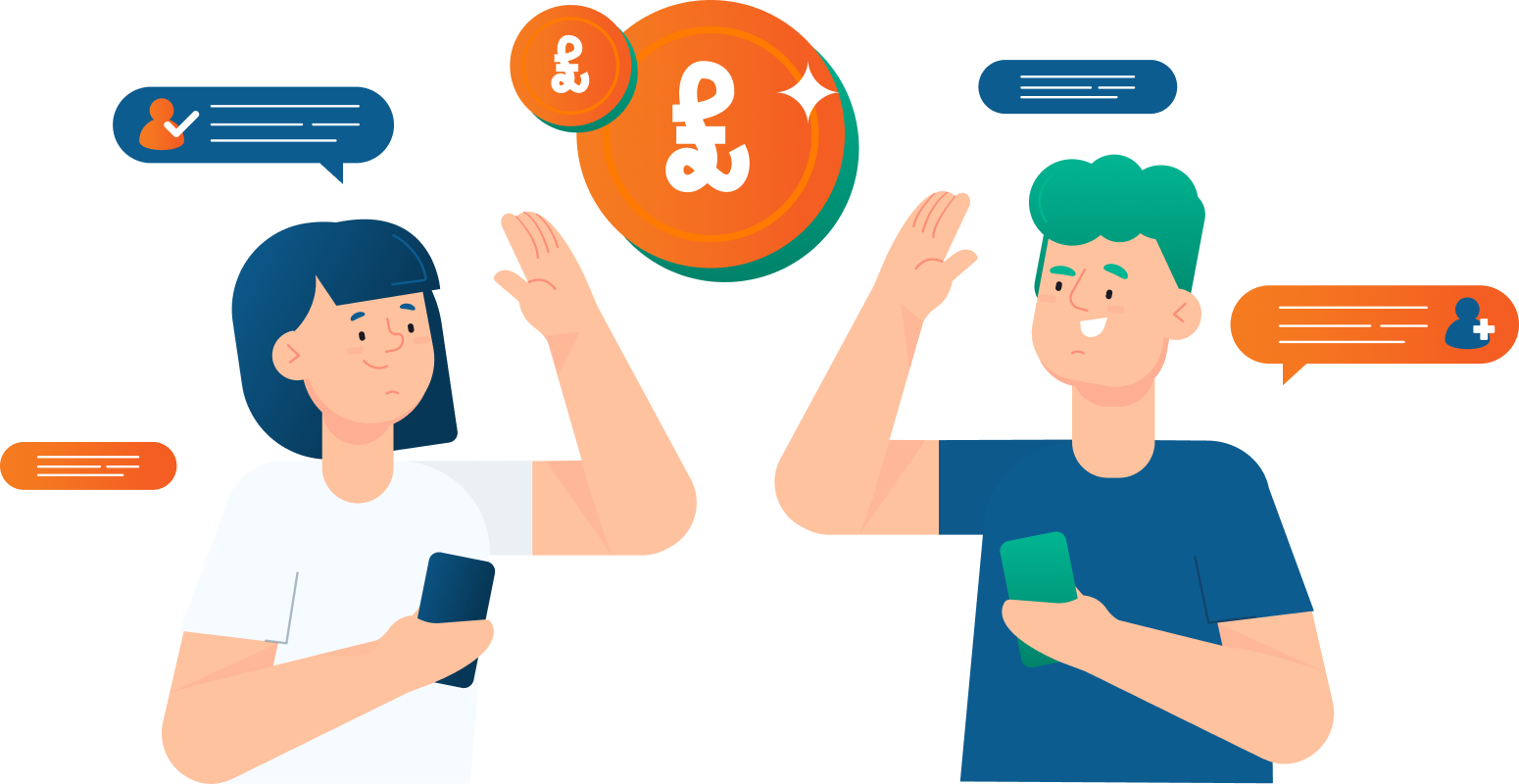 How does the Referral Program work?
Each time a new friend or business signs up with TransferLab using your unique invite link and makes a qualifying transfer (£1,000 or more or equivalent in another currency), you'll get £10 (for an individual user) or £20 (for a business user) as a reward, and they'll also get a discount off their first transfer.
You can invite as many new friends or businesses as you like and collect unlimited rewards. Great, right?
Check out full Referral Program rules and T&Cs here.
How do I invite a friend or business to TransferLab?
Invite a friend or business to our hassle-free money transfer service and help them get started in 3 simple steps
1. Find
Find your unique invite link in the "Invite" section of your TransferLab account
2. Share
Share your invite link via Text, Email, WhatsApp or other social media channels - they'll need to copy this code when creating an account
3. Help
Help your friend register and make their first money transfer - you both benefit!
Invite a business to TransferLab and double your reward
Double your rewards when you invite a business to register and send money abroad with TransferLab. You can earn up to £20 (or the equivalent in your currency), and the business will also enjoy a discount off their first transfer. It's a win-win!
How to collect your reward
Once a successful referral has been completed, we'll send you an email with details and simple instructions on how to collect your referral reward.
You'll just need to confirm the bank account* you'd like the reward to be sent to - we'll do the rest!
Check out the invite rules
*Once confirmed, the referral reward will be sent by
TransferLab to your bank account within 5 working days.